Tax-Smart Investing
Defining tax-smart investing:
A wealth management focus on after-tax outcomes of investments. This includes but is not limited to investment accounts: ordinary income, interest income, capital gains, and dividend income; retirement accounts: tax-deferred and tax-favored; types of investments; location of investments; allocation of investments by type and category; timing of distributions by type and category; trust considerations; deductions by type and category.
An implementation of advanced
tax smart planning
strategies to transition away
from a traditional reactive model to proactive wealth management
in an effort to achieve the best possible tax efficiencies of asset allocations of taxable, tax-deferred and tax-favored investments.
Your current advisor and your investment statements likely only focus your performance on pre-tax figures, leaving you to sort out the actual after-tax results.
Our focus is on after-tax, so you'll have the solution before it ever becomes a problem. Schedule a conversation regarding your wealth management in Orange County HERE.
Wealth management with a focus on being the perfect fit for the select few
Our firm began out of the lack of discussions of tax implications by most financial planning and wealth management firms. Tax-loss harvesting is not enough. Only your CPA gives tax advice, but if your financial advisor isn't discussing the tax implications of all financial considerations, they are doing you a disservice.
Investment performance shown in pre-tax dollars is fiction. Having discussions to better your tax position by teaming with your CPA is not a means by which financial advisory firms are compensated, so often those suggestions rarely occur. We believe they are vital to your financial well-being.
Fee-only advisors avoid conflicts of interest, yet they refer you to someone else if you do need an insurance solution for a trust to benefit a future taxation concern. That other party, in turn, will "sell" you whatever benefits their contractual obligation with a specific insurance carrier. How is this in your best interest? We believe that being a fiduciary doesn't have a limit in responsibility based on your needs.
We believe that you should be able to have an annual review that discusses performance, changes in your life, your business, or your goals…, but also what your true, overall savings were from tax strategies that were implemented. Gains are a great measure of success, but savings on top of those gains are more valuable.
If you wish to see your financial decisions through an ever-present tax lens, and have deeper, more meaningful conversations to uncover strategies that you can benefit from, then we welcome the opportunity to start a conversation.
Wealth management should address the tax implications of your financial decisions
The U.S. Government Accountability Office indicates that taxpayers overpay an estimated $1 billion annually due to unrealized tax reduction opportunities.
Tax professionals focus on reducing tax liability. Their role is to utilize the tax code to benefit your return at tax time, and as proficient as they may be, they do not have the time to be "tax architects" of their client's investments, nor do they prefer to be.
Accountants prefer to stay focused on accounting principles and partner with trusted financial planners that align tax implications with accumulating and preserving wealth, aligning with their and their client's objectives. The problem is that most financial advisors and firms do not consider overall tax implications their concern.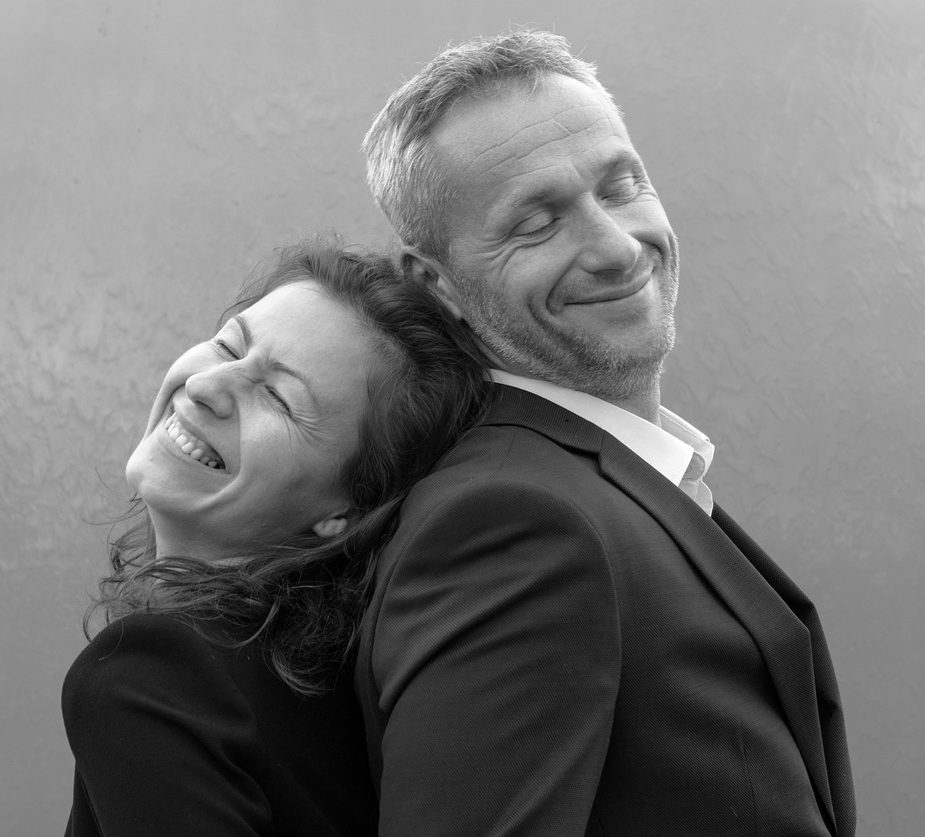 Financial stress doesn't have an income threshold. We show you how to develop a crystal clear understanding of how to position yourself for long-term success.
Client focused wealth management = Results, in after-tax dollars
The vast majority of wealth advisors, and firms consider wealth management to be focused solely on performance. Tax-smart investing benefits you by considering tax implications just as important as investment performance.

Taxes are typically not a discussion until placed in the capable hands of your CPA or accountant at tax time, for them alone to do the heavy lifting and create the best outcome.
With investments, there are fund fees and management fees. How about the governmental fees (taxes) that you pay in the way of capital gains on the results of your investments? The majority of wealth management advisors discuss your fund fees and management fees, but rarely the "third fee" (taxes).
What is your true performance once you factor in your capital gains? Imagine your investment performance in after-tax results. That is what we do for clients.
We advise clients through a proactive, year-round strategic tax planning process designed to apply the most appropriate strategies to create opportunities to reduce the tax drag of your investments to reduce capital gains for better after-tax outcomes. Working in alignment with your CPA, we provide the best wealth management in Orange County.
How We Support Our Clients
Financial decisions take on very different views depending upon your stage of life. We each make financial decisions based on the moment we are in, the resources available to us, and our point of view looking forward. Predicting your future for some, is a matter of following a detailed, unwavering plan with the utmost discipline. Given that the majority of us are mere mortals, life, and the choices that we make, have a way of being detoured from their original plans.
We consider it our duty and honor to be your financial advocates to help support the financial opportunities and challenges that life may present. We also understand that you will encounter requirements that are within our expertise, as well as those that benefit from introductions that we can help facilitate. Our goal is help you navigate your financial journey with prudent advice, so that you may achieve your goals with better clarity, and less undue financial stress. 
You may have done a great job developing and maintaining your financial portfolio and perhaps all you need is an occassional review of strategies and sound advice for major financial planning considerations as they present themselves. In this case, we are here for you as needed, providing advice on an hourly basis.
You may prefer to have a dedicated team to design your short-term and long-term strategies to manage and monitor your financial world through an open line of regular communication and financial goal planning of your work and personal investments. In this case, we are here to provide advice on a regular basis as a traditional percentage of assets under management, working as your partner to navigate challenges and capture the opportunities.
You may have a situational need for a specific goal and require an unbiased opinion. This generally means a specific product solution, which compensates us directly with a commission for placing business with them. As an independent firm, we work with all major A-rated companies and have no ties or requirements to any one company, solution, or product. This allows us to honor our duty to focus on the best possible solution for your needs rather than a company controling and restricting our options, or compensation weighing unjust bias into any recommendations.
Investment advisory services:
Tax managed investments
Stocks, bonds, mutual funds, ETFs
Asset allocation
Portfolio design & management
Foreign investments
Donor-advised funds
Real estate investment trusts 
Real estate/ 1031 exchange strategies
Tax drag analysis
Tax loss harvesting
Distribution management
Capital gains reduction strategies
Opportunity zone funds
Separately managed accounts
Unit investment trusts
Municipal bonds
Ideally, working with an investment advisor begins with great communication, and trust in knowing that your best interests are primary, a true fiduciary advisor only places your investments in fiduciary accounts. This means institutional funds.
The best advisors institute strict processes, procedures, and structures that will adhere to the prescribed plan and execute according to your objectives. So what is missing?
The final ingredient must be directed at your bigger picture. All considerations, decisions, and actions need to constantly be checked against your true long-term objectives, beyond purely financial gain.
Employer, Entrepreneur, Executive advisory services:
Entity structures reviews
Partnership structures reviews
Business valuation coordination
Cash flow analysis
Tax efficiency analysis
Capital expenditure reviews
Expense reduction analysis
Risk management assessment
Key employee retention strategies
Buy-sell agreements
Exit planning
Continuation planning
Business financial planning
401(k), 403(b), 457 Small business retirement plans
SEP IRAs, Solo 401(k)
Executive Defined benefit plans
Employee benefit analysis
Focusing on what you do best and enjoy the most can be a challenge, but can lead to the most success in your business. Retaining control of your business and your work-life balance can both be possible simultaneously.
Operational expertise is the main focus of most businesses, but financial considerations hold the same importance. Cash flow, business expenses, and employees are all principal factors.
We take a unique approach to how the pieces fit while coordinating with your bookkeeper, CPA or CFO to uncover opportunities and tailor solutions that build off your business structure.
Retirement planning services:
Comprehensive financial planning
Tax planning
Estate planning
Traditional IRA, ROTH IRA, Self-directed IRA
ROTH conversions
Professionally managed 401(k), 403(b) and 457 options
Asset protection
Retirement income planning services:
Distribution management
Maximizing tax brackets
Social security planning
Pension planning
Gifting strategies
Fixed Income strategies
RMD strategies
Retirement is the only endeavor that does not allow for trial and error. You must get it right on the first try or suffer the consequences of not knowing something was possible. Planning for retirement is checkers, and executing retirement is chess. You can't afford a wrong move.
This should be the best chapter of your life. Let us show you how your plans and dreams can translate into strategies and processes that will safeguard all that you have worked for, and address all that you could imagine and some things you never realized.
Financial Planning and Coordinated Services:
Trust planning
Estate planning
Legacy planning
Charitable giving
Healthcare planning
College planning
Retirement planning
Tax planning
Windfall planning
Inheritance planning
Income Planning
Life insurance planning
Financial restructuring after divorce
Financial restructuring after the death of a spouse
Financial coordination for the care of a parent
Financial planning is teamwork. It is a process of taking your details and translating that into your roadmap, but that alone is an empty shell.
There may be multiple iterations, and it must be fine-tuned to your wishes, including the other coordinated professionals to execute all that is needed. Since this is a living, breathing process we continue to monitor and modify as it evolves over time.
In all of our engagements, our goal is to listen
The financial advisory industry has a habit of categorizing individuals and businesses into boxes by assets. We prefer to focus on understanding your "big picture" goals, instead of presenting a generic menu of options. It's only then we can begin to examine the appropriate 'how' to fit your unique 'why' and the applicable wealth management and tax strategies best suited for your needs.
Initial conversations don't need to be awkward...
You don't want to be judged for not having the "right" financial habits, saving enough, or spending too much.
You don't want to open up to a STRANGER about your finances.
You don't want to be told what to do instead of having a navigator, presenting you with options around what matters most to you.
We have no agenda and believe in truly listening first, and advice second.  We begin with a phone conversation, lend actionable advice, and promise no follow-up unless you ask.
You are welcome to send us a message on the right, schedule a conversation, or give us a call. We are here to support your concerns, provide clarity, and lend perspective.
Please let us know what questions you have